15% off Victron Lithium Batteries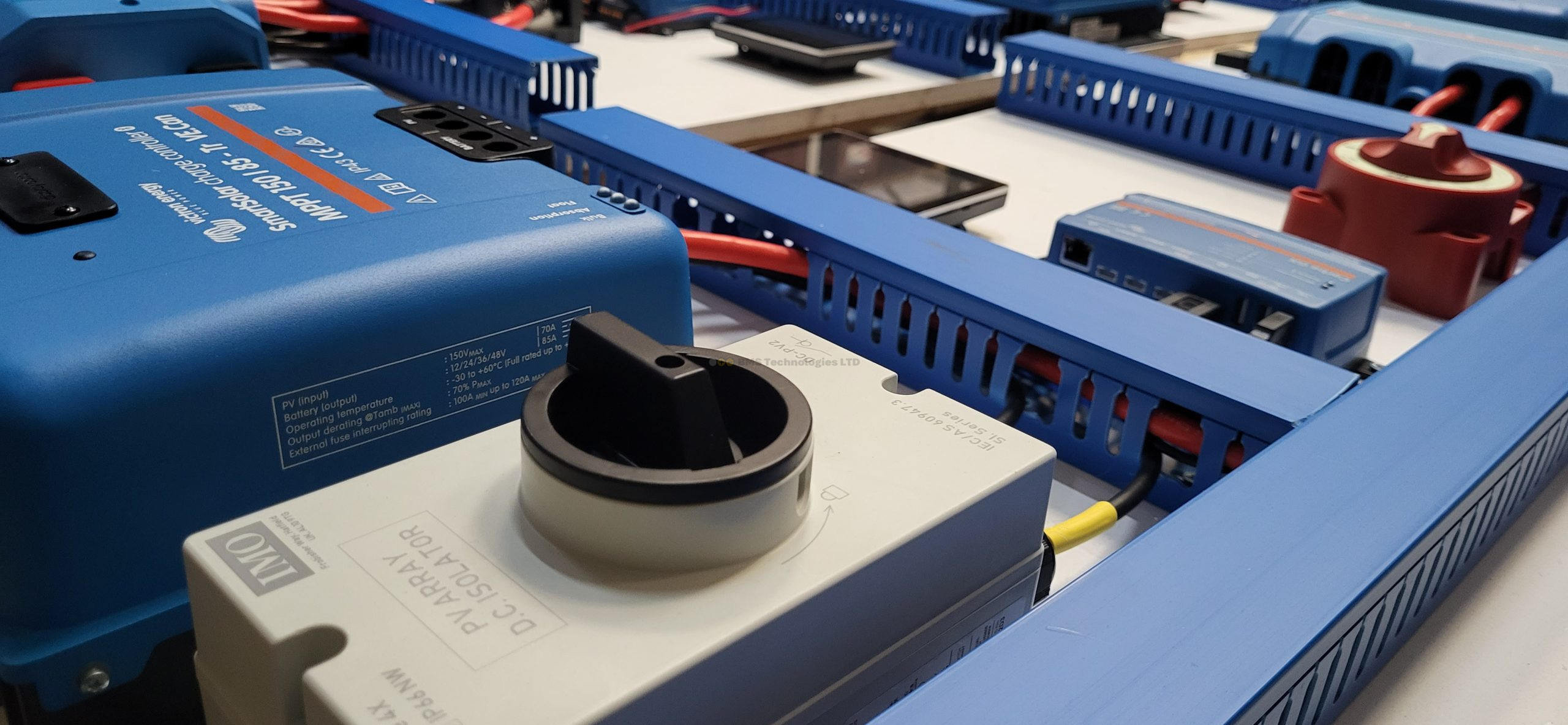 Build My Board
Have your board built for free by BMS when you order a minimum of an Inverter, Cerbo GX, Lynx, Touch 50 or 70, Touch Wall Mount and MPPT. Add the 'Build My Board' product to your basket and then use the code BMB at the checkout to claim your free board build!
VICTRON ENERGY DISTRIBUTOR
BMS Technologies is trusted as one of the UK's largest UK distributors of Victron Energy products, renowned for its strong, unrivalled reputation for technical innovation, reliability and quality.
HANKOOK AUTOMOTIVE BATTERIES
Combining great quality, power and battery life with exceptional value, this South Korean brand of car, leisure and commercial batteries offers extensive choice, backed by a generous 4-year warranty.
Welcome to BMS Technologies Ltd
The home of quality online battery solutions
Whether you're looking for car or leisure batteries online, battery chargers or solar power products, you'll find all you need at BMS Technologies, including a vast range of top brand trusted products, backed by industry-leading expertise and free technical advice from our knowledgeable customer service team.
When you're searching for power electronics and car batteries online, we appreciate how challenging it can be to work out exactly what you need. And that's why at BMS, we've worked hard to continually expand our knowledge across all the products we stock, so we can give our customer the most up-to-date guidance, for compete reassurance on every purchase.
Our friendly advisers will always be pleased to hear from you. So, whatever questions or queries you may have, you are welcome to call or email us, and we'll happily share everything we know. You can also tap into the helpful guides and resources our experts have put together on our information pages.
Our mission, your peace of mind
Our mission here at BMS Technologies is to supply our customers with an exceptional range of power electronics and batteries online, and to equip them with the reassurance they need to make the right choices.
Ever since BMS was founded, we've made a point of offering the very best products on the market. From Victron Energy to Hankook, Varta, Bosch, Optima, Yuasa and more, it's very important to us that we're able to give our customers first class products, with a service and technical support to match.
At BMS Technologies, we make it easy for you to choose and order high quality batteries online, for a variety of uses. From cars and motorcycles to leisure and marine vehicles, from golf buggies and mobility scooters to lawnmowers, trucks, tractors, horseboxes and generator batteries, we pride ourselves on stocking precisely what you need, at competitive prices and with a generous warranty. All with the added peace of mind of our Correct Battery Fit Guarantee.
Not sure what you need? Our friendly battery experts are here to help.
From Energy Storage Systems designed to reduce electricity costs and cover you during power outages, to off-grid and vehicle conversion kits to keep you self-sufficient on the road or at sea, and neat, all-in-one electric fence kits to protect your livestock, at BMS Technologies, we're all about making things simple for our customers.
Unsure what you need? Our friendly technical experts are here to help.